Global Atlantic ForeCare Single Premium Fixed Annuity w/LTC Rider 
STILL ACCEPTING APPLICATIONS
Processing time is now only a few days so yes, there is still time!
A Single Premium Deferred Annuity with an LTC rider has become a very popular option to opt out of the tax, especially after a person looks at the total lifetime tax on the tax calculator - money a person will never see again!  For a few more days enrollment still open for Age 50+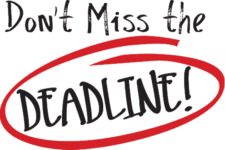 $35,000 for Single (or a couple) purchases a single premium fixed annuity.  
.................(Note, for those wanting to truly fund their future LTC needs, $100,000 is min recommendation, $400,000 is max)
Includes a rider for LTC (should you go on claim, benefit is approximately $1470/mo - single applicant)
No ongoing costs, just the single $35,000, no added cost to include spouse.
Simple Underwriting – Easy to Qualify! 
Watch the video to learn the 5 different ways you can get your funds back
2.75% Interest - Much better than any CD or Savings rate!
Early termination subject to declining surrender charge (see chart below).  Depending on your household income, one-year surrender charge is likely less than the tax.  Example, age 50, after 12 months surrender cost on $35,000 annuity is $2170:  $35k plus interest less surrender charge = Contract Withdrawal Value (see illustration, page 4).  

Enrollment Process:
Step 1:  Complete Health Questionnaire  (if spouse applying too, then separate health questionnaire)  This simply verifies eligibility prior to completing application.  No exam or physician records needed, just a short questionnaire.  Approval rate is very high and results generally within 24 hours.
Step 2:  Global Atlantic Reviews and Determines Eligibility (coverage typically issued unless "Yes" answers on page 1).
Step 3:  Once eligibility is confirmed, a simple application is sent via DocuSign for signatures.
Step 4:  Once full application is submitted and approved (generally 2-3 business days), you will be invited to:  Send Check, Wire or EFT Funds.  Directions will be sent with invitation to fund.  The policy effective date is the date funds are posted.
Note:  Most carriers have been overwhelmed with applications and have stop accepting new business in 2021.  We do not know how long the Global Atlantic Annuity window will be open, if seriously considering, please don't delay enrollment.
Want to Discuss? Call or Schedule Appt to Enroll: Zoom or Phone
Age 50 or older?  We have a great solution and we make the process simple and easy.  Use our online calendar to set up LTC enrollment appointment with Fred or Steve.
Issued by Forethought Life Insurance Company, a Global Atlantic Company
Global Atlantic Annuities are issued by Forethought Life Insurance Company, 10 West Market Street, Suite 2300, Indianapolis, Indiana