2020 Individual Market Open Enrollment   
Annual Open Enrollment for Jan 1st 2020 Effective Date:  11-1-2019 to 12-15-2019 
After 12/15, only open for those qualifying for a "Special Open Enrollment" such as involuntary loss of group coverage.
2020 Individual Rate Increases:  (applied to Insurance Commissioner, not yet approved)
Premera Blue Cross:  -7.2%,  Molina: -6.9%.  Coordinated Care/Ambetter:  10.2%,  Kaiser Permanente:  .4%
Notes:  Lifewise returning to many counties.  Premera offering broader provider network plans.
.     (2019 Increases: Premera Blue Cross:  2.2%,  Molina: 7.2%.  Coordinated Care/Ambetter:  14.4%,  Kaiser Permanente:  18.6%)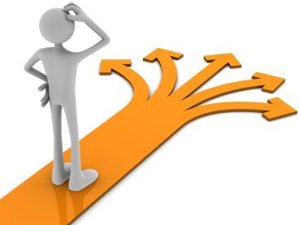 For individuals that need insurance it comes down to six options:
1) Enroll in one of the  limited-network individual plans through the health plan finder.  Choices:  Premera, Kaiser, Ambetter or Molina.  Only Kaiser is available outside of exchange.
2) Perhaps qualify for a group plan if you have a business
3) Enroll in a non-insurance faith-based share plan
4) Enroll in a spouse or parent group plan
5)  For low-income, Apple Health, (Medicaid) may be the best choice. 
6) Go without insurance and carry a huge risk.  If you are not covered in 2019 there is no longer a penalty.
See below for more details on these options
Insurance Plans for Individuals
There are only a handful of individual plans left in our state and all have very limited provider networks with tight restrictions.   The costs are high.  Federal subsidies are only available with these plans.
The "No Insurance" Option
Penalties were repealed!  The ACA penalty for being uninsured still applies in 2018. There won't be a penalty for people who are uninsured in 2019 and beyond, but penalties for people who are uninsured in 2018 will be assessed on tax returns filed in 2019.
Spouse or Parent Group Plans
Enrolling on your spouse's group plan may be an option.  If you are under 26, your parent's group plan may be a possible solution.
Group Plans for Individuals?
If you are self-employed, you may qualify for a group plan.  If you can qualify, these plans are often less expensive than individual plans, offer a broader selection of benefits and offer greater access to providers.
Non-Insurance Share Plans
Share plans are not insurance but they are a penalty-free solution for your healthcare.  Those enrolled in these "faith-based" plans save significantly over traditional insurance plans and avoid the IRS tax penalty.
Apple Health for Low Income
If your income is below a certain threshold, you or your children may qualify for Apple Health.  Use our quick calculator (see individual plans) to see if you might be eligible for Apple.  If so, enroll on the state exchange.
We are often asked about other solutions.  Here is a quick summary:
Costco Plans:  Costco does not have any unique plans, they have access to the same carriers with the exact same rates and benefits as all brokers.  Costco simply refers members to an out-of-state agency located in Las Vegas, Nevada.  There is no price advantage using the out-of-state agency that Costco refers to.
Association Plans:  Prior to passage of the Affordable Care Act (Obamacare), there were several association plan options with simple qualifications.   Association plans are now severely limited and are only available to groups in certain industries.   We are often asked, "can't a bunch of us get together and get a group or association plan?"   Group plans are only for those with an employer/employee relationship.  Due to regulatory restrictions, association plans for individuals don't exist.
Short-Term Plans:  By definition, these plans are designed to solve a solution for the short-term, such as those needing coverage in-between jobs.  The maximum term is generally three-months, with some plans having renewal options.  These plans do not meet the ACA requirements, which means the tax penalties for not having qualified coverage would be imposed.  If you have a temporary need, Green Financial can assist you with this product.
Across State Lines:  There has been misinformation in the news about Trump's executive order allowing people to save money by purchasing plans across state lines.  None of the changes would take effect immediately, and would require new regulations from the Labor, Health and Treasury departments to take effect. Then based on those rules, carriers could create plans to take advantage of this opportunity.   If these become available, we would likely not have access to any of these plans until 2020 or later.
Obamacare Plans:  There is a lot of confusion about this.  Obamacare refers to the Affordable Care Act (ACA).  This law impacts states and carriers in many ways as to how plans are sold and what benefits must be included.  There are not actual "Obamacare Plans" that anyone can enroll in but the law did expand the state Medicaid enrollment (Apple Health).   It also led to the creation of the state exchanges where individuals can enroll with private carriers through the online portal and perhaps receive a subsidy.  But there is no actual "Obamacare Plan" anywhere in the country that someone can enroll in.
Call us and we can discuss any of these options with you.  425-821-1111