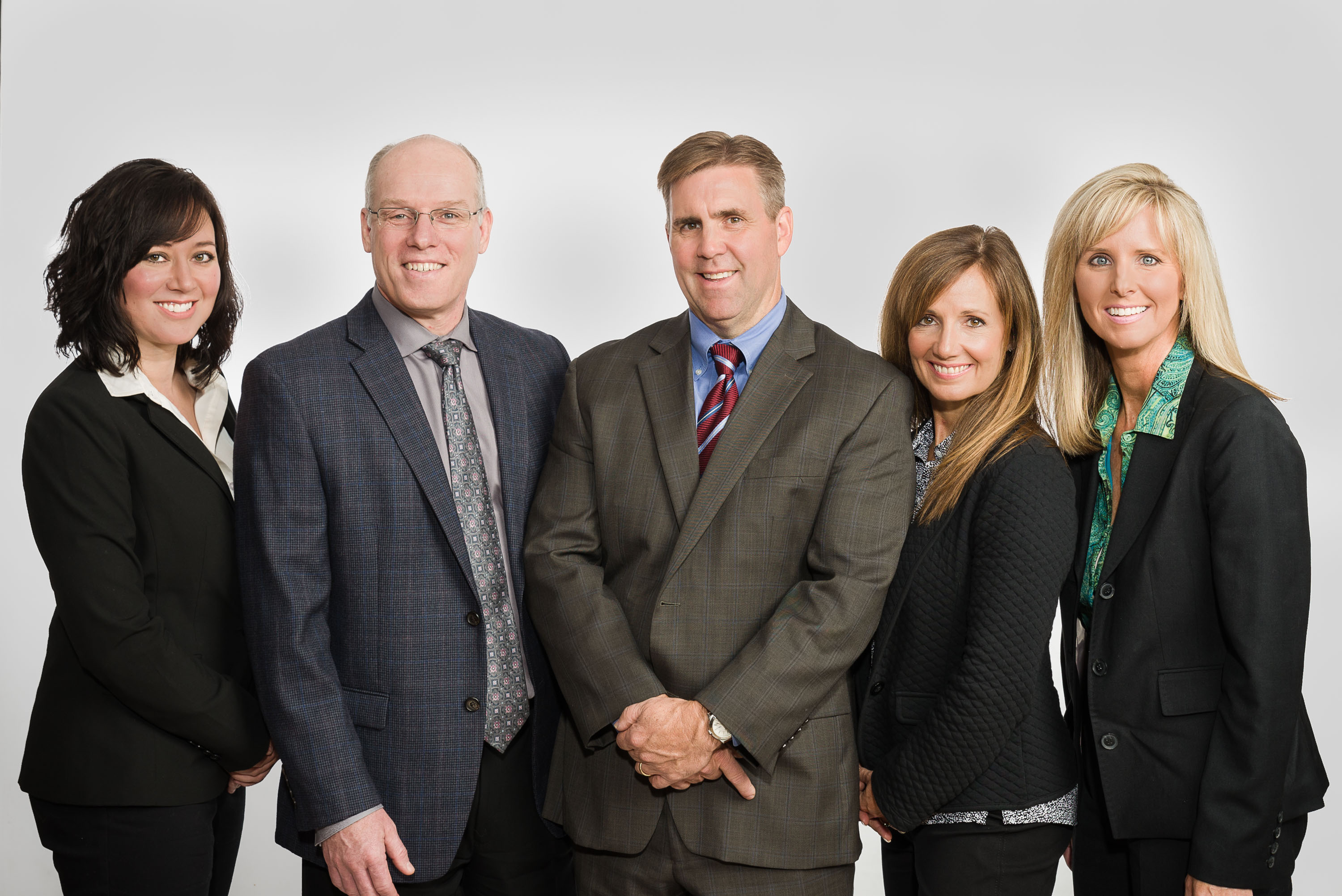 Our Approach
We approach every client's business as if it were our own. We believe a consulting firm should be more than just an advisor.  We put ourselves in our clients' shoes, align our incentives with their objectives, and collaborate to bring the best solutions for their needs. This builds deep and enjoyable relationships.
Who We Are
In 1986 Fred watched his dad as he spent half a day with a challenged elderly woman sorting through her insurance affairs. She wasn't a client and Green Financial didn't make a dime that day.  When Fred questioned his dad about it he replied, "this business is about doing the right thing, do that and the dollars will take care of themselves".  Green Financial has been doing the right thing for over 30 years now and sometimes it looks just like that.
Meet the Green Financial Executive Team
Fred became licensed in the insurance industry in 1982 and worked the summers during college with his late father Harry Green.   Upon graduation, together they started Green Financial in 1986.   Fred has always been committed to providing professional recommendations to his clients and to keep current in the fast changing world of financial services.
Besides receiving a BS in Finance and a BA in Economics from Central Washington University, he has earned several certifications in the financial services industry.  These include:  The Chartered Financial Consultant (ChFC®), Chartered Life Underwriter (CLU), Registered Health Underwriter (RHU) and Registered Employee Benefits Consultant (REBC) certifications from The American College, the Certified Employee Benefit Specialist (CEBS®) certification from the Wharton School of Business, and the Certified Financial Planner (CFP®) certification from the International Association of Financial Planners. 

Fred is listed in the millennium editions of both the International Who's Who of Entrepreneurs and in the Lexington Who's Who*.  He has been on the Premera Blue Cross Broker advisory committee since 2003.  He is active in numerous trade and community associations and has coached various levels of football for several years.  
He enjoys the abundance of outdoor activities that are available in our state.  Born in Yakima and raised in Issaquah, Fred makes his home in the Maltby area of South Snohomish County.  Fred and his wife first met as young teens, after becoming reacquainted after college, married and raised three children who occasionally contact him for their college tuition.
*Listing in this publication is not a guarantee of future investment success.
Steve joined Green Financial in 1995 as a financial and retirement planning specialist.  He graduated from the University of Washington with a BA in Speech Communications and spent several years in the banking industry where he developed a strong foundation in financial services.   Besides having a comprehensive understanding of employee benefits and retirement plans, he has distinguished himself in the personal financial planning field.  

Steve's sincere, outgoing personality has helped him to succeed in an industry that is made up of trust and relationships.  
Steve was born and raised on the Eastside, in fact, the home he was raised in is just a few miles from the office. He now makes his home in Woodinville with his wife and son.  Steve is an accomplished carpenter and is generally in the middle of a significant home improvement project.  
Steve has black belts in Jeet Kune Do AND Brazilian Jujitsu.  He's been active in this sport for decades.  He serves as the official body guard for the Green Financial staff.  His training is intense - the next time you see a mark on his face you will know why.
Julie joined Green Financial in 2001 and is the heart of the engine!  She knows how to get things done.  After attending the University fof Washington she graduated from Phoenix University and has worked at Green Financial ever since.  

She makes her home in Mill Creek with her husband and two delightful daughters who have also helped out in the office from time to time .   
Julie loves her bike!  So much that she has ridden the annual STP (Seattle to Portland) 202 mile ride eight times.  For most it's a two day effort, for Julie, she knocks this little ride out in one day! If it's the weekend and weather permits, she and her husband are likely to be training for their next event.  The girl is an accomplished athlete!
If you ever see Julie and Steve acting like a brother and sister, well, it's because they're not acting.  Julie got the good looks and brains and Steve got the family name.
Brandy joined Green Financial in 2005 and has become one of the state's most knowledgeable and capable consultants in the individual market.   Her innovative approach to helping clients and her skills in assessing the best solutions for them are her great assets.   
Brandy is filled with compassion and the best phrase to describe her is "to know her is to love her".   That's why when clients have worked with her they won't ever work with anyone else.  Not Fred, not Steve, "give me Brandy!"  She is such a dedicated and hard worker that several years ago Green Financial began to give an annual employee award for outstanding performance, we call it "The Schuster Award".  She's a perfect fit for Green Financial and we know we have a gem in Brandy.
Brandy was raised in Redmond, attended Eastlake High School and attended Westmont College in Santa Barbara before graduating from the University of Washington.  She makes her home in Woodinville.
Brandy enjoys hiking and biking and is always involved in some kind of ministry through her church.  She has worked for many years mentoring youths in Young Life (high school ministry) where she has had an enormous impact on many students.
Pam Green, Fred's favorite employee (and wife), honed her accounting skills working in the property development industry before taking a break to pursue her passion of raising their three children.  There are many moving parts and complicated details in this industry and her attention to detail and determination serves her well in this role.
In addition to CFO duties, Pam also directly helps clients during the busy fall season.   
Pam was raised on Mercer Island and Issaquah.  She loves to read, hike, bike and explore.   One of her most beautiful discoveries while hiking was the Enchantment Wilderness area near Leavenworth.  She is particularly fond of the sun and warm places.  She is adored by all.
Recent Recognitions Received by Green Financial
Leading Experts in Healthcare Insurance 2017 - Washington  
        Business Excellence Awards/AI International
2017 Preferred Agency  
        Regence Blue Shield
2017 Tier 1 Status Agency
Premera Blue Cross
2016 Outstanding Agency Award - Special Honor:  Inaugural Recipient
        Washington Health Plan Finder/Washington State Insurance Exchange
*Listing in any publication is not a guarantee of future investment success.  Recognitions should not be construed as an endorsement of the advisor by any client.