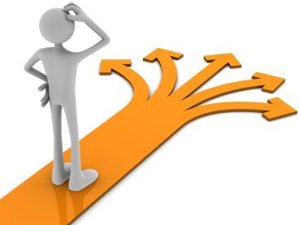 Spouse or Parent Plan?
If your spouse or parent (if you are under 26) is enrolled on a group plan through their employer, you likely have the option to enroll on their group plan as a dependent.
For some, this may be the best option.  Potential obstacles are often high premiums and enrollment restrictions.  Check with the Employer's HR department to learn about plan options, price and open-enrollment rules.
Generally, there is an annual 30-day open enrollment window but be aware that it's not necessarily for a January 1st effective date.  Spouse and children can enroll during other times of the year if there is a qualifying event, such as involuntary loss of coverage, marriage, birth/adoption etc.
If you quit a job and lose coverage, and even if you have a COBRA option, that is generally considered an involuntary loss of coverage which would create a mid-year enrollment window to enroll onto a new plan.
Children can be enrolled on a plan until age 26 - regardless of student or employment status.   If the parent works for an employer that is subject to COBRA (20+ employees typically), the child can elect COBRA once they age out and extend coverage for an additional 36 months.  This requires paying the COBRA premium, of course.
Call us and we can discuss any of these options with you.  425-821-1111