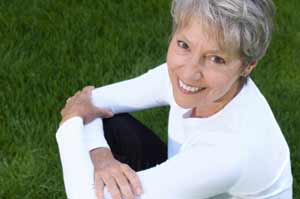 Medicare Part A
Part A covers your hospital expenses. This includes hospital stays, skilled nursing care (as long as custodial care isn't the only care you need), hospice, and home health-care services. Part A services may require you to pay various deductibles, coinsurance, and copayments.
Many people qualify for premium-free Part A because they or their spouse paid taxes toward Medicare while working for at least 10 years (or 40 quarters). But otherwise, you may have to pay a monthly premium.
Medicare Part B
Part B is your health insurance coverage. It covers two types of services, including medically necessary services to treat illnesses or conditions, such as doctor's office visits, lab work, x-rays, and outpatient surgeries, and preventive services to keep you healthy, like cancer screenings and flu shots. Part B also covers medically necessary durable medical equipment such as wheelchairs and walkers to treat a disease or condition. Costs for Part B services vary, but frequently, you will pay a deductible and then 20% of the Medicare-approved amount, as long as you use providers who accept Medicare assignment.
Most people pay a premium for Part B. Even if you're enrolled in a Medicare Advantage plan that provides your Part A and Part B benefits, you still have to pay your Part B premium.
You can visit Medicare.gov for additional information on Part A and Part B coverage.
Cost:
Part A:  Free and enrollment at age 65 is usually automatic.
Part B:  Premiums start at $134 but are based on your income from two years prior.  See chart below.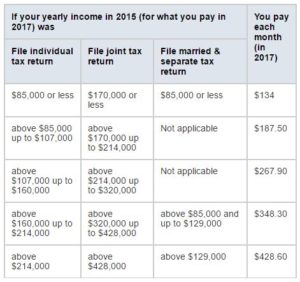 90 Second Video: How to Enroll in Parts A & B
We are Waiting to help you
Many factors affect what the best plan for you is, including your doctor/hospital choice, your health, cost, prescription needs, your zip code, whether you travel internationally or snowbird plans.  With this survey we can evaluate and recommend a plan for you.